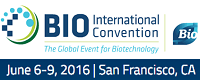 10 June 2016
The TBDO participated in the 2016 BIO International Convention in San Francisco
The BIO International Convention (BIO) attracts over 15,000 biotechnology and pharma leaders who come together for one week of intensive networking and partnering meetings to discover new opportunities and promising partnerships.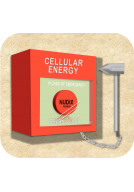 2 June 2016
A new energy source within the cells
Scientists find evidence of a new energy source within cell nucleus. Their results shed light on how in exceptional situations cells can reprogram gene expression and point at a new player for...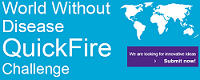 1 June 2016
J&J Innovation and Janssen Pharmaceuticals launch the World Without Diseases QuickFire Challenge
Johnson & Johnson Innovation and Janssen Pharmaceuticals, Inc. are bringing together the consumer, medical device and pharmaceutical sectors to award a prize to the person or team who submits the best idea, technology, or solution that will address a critical health need for the world's population, with an emphasis on lung cancer and metabolism.
Projects may be submitted from 1 April to 31 August 2016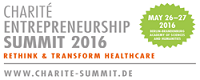 26 May 2016
Pablo Cironi will moderate the "Open Innovation Models in Drug Discovery" panel at the 9TH Charité Entrepreneurship Summit 2016 in Berlin
The Charité Entrepreneurship Summit attracts annually 400+ international entrepreneurs, scientists, investors, and healthcare industry professionals. This international and cross-disciplinary event offers a unique platform for building new partnerships that will transform the life sciences and the healthcare industry. The 2016 Edition, "Rethink & Transform healthcare", will feature highly relevant topics, such as the digitalization of health care, the role of open innovation in dramatically improving drug discovery, the prospects of genome editing and healthy aging, the influence of women in changing the healthcare ecosystem, the growing understanding of the impact of gender differences on research and the practice of medicine, and the importance of delivering value-based medicine.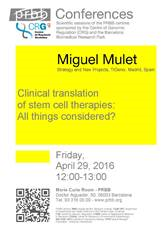 22 April 2016
Cell therapy in regenerative medicine from an industrial focus
On initiative of the TBDO, Dr. Miguel Mulet will provide an overview of cell therapy in regenerative medicine from an industrial focus and how this field illustrates particularly well, the challenges and risks of the trip from science to product during PRBB-CRG Session of Friday April 29th 2016 from 12:00-13:00. In this overview, he will touch various aspects:
Cell therapy as a pharmaceutical product.
How Mechanism of Action has been a moving target in parallel with product development.
The intellectual property challenge of protecting inventions involving cells.
Adapting biologics regulation to cell therapy.
The long path of clinical development.
Moving from a laboratory craft to industrial manufacturing.
Commercialization and Market Access.
Miguel Mulet is Director of Strategy and New Projects in TiGenix, which is a leading European cell therapy company. His primary role at TiGenix is focused on aligning the functions that drive the cell therapy pipeline in Crohn's Disease and Acute Myocardial Infarct. In addition, and besides business development activities to broaden the current pipeline, he is in charge of advancing the market readiness of the current platforms through implementation of new technologies and process improvement initiatives.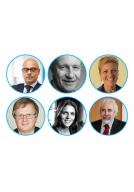 12 April 2016
New members and focus on the CRG Business Board
The CRG Business Board, an advisory body whose mission is to provide  guidance in business development, investment, entrepreneurial and innovation strategic activities, has been reshuffled.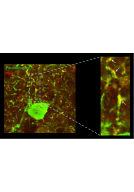 1 April 2016
CaixaImpulse 2016 - New call for projects now open
Aimed at researchers in the fields of Healthcare and Life Sciences, interested in transferring research assets from the lab to society and the market.
Projects may be submitted from 1 April to 15 July 2016

1 April 2016
"Mind the Gap" 2016 - New call for projects now open
The Botín Foundation, with the "Mind the Gap" technology transfer investment programme, promotes the launch of business initiatives based on the results of scientific and technological research.
Projects may be submitted from 1 April to 28 April 2016
Contact the TBDO for more information and to request the application package.
---