Roderic Guigó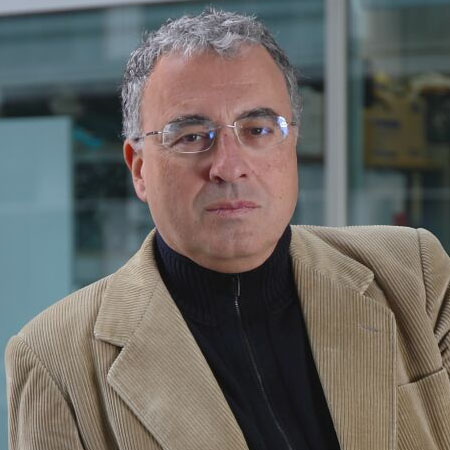 Research and Interests
Dr. Guigó is interested in the mechanisms of recognition, processing and evolution of the main signals involved in gene specification in genomic sequences, such as promoter elements, splice sites and translation initiation sites. In addition to clarifying these mechanisms, a significant part of his activities focuses on the development of novel software that can predict genes and annotation in genomic sequences. His group also actively participates in the analysis of many eukaryotic genomes and it is involved in a number of projects, including the NIH-funded ENCODE and GTEx projects, and the European Blueprint projects.
Identifying gene specifications in genomic sequences and their specific signal mechanisms is a paramount step for improving diagnosis and treatment of diseases.
Expertise and Capabilities
Dr. Guigó and his team are world-renowned experts in computational biology and give services in terms of providing, developing and improving software and custom pipelines for:
Gene Prediction/Genome Annotation
Genome-Wide Search for Selenoproteins
NGS (RNA-seq and ChIP-seq) processing and data analysis
Analysis of the relationship between chromatin and splicing
Detection and analysis of Long Noncoding RNAs with enhancer-like function in human cells
CRISPR design and knockout
Gene Structure Evolution
Phylogenetic Reconstruction
Additional Information
To know more about the group please click here.